Following CTC-RI's largest annual conference held earlier this month, we spoke with Dr. Thomas Bledsoe about his experience and perspective.
1. Why is it helpful to bring practices together for the CTC-RI Annual Conference?
From the outset, one of the hallmarks of CTC-RI has been its collaborative nature. The twin messages of "we are more effective at promoting change when we work together" and "we all have expertise that we can share with each other" were on full display at the conference. We learned from experts, and after a strange three years, once again (re-)connected with colleagues to share our experiences and our plans for further improvements, both short and longer term!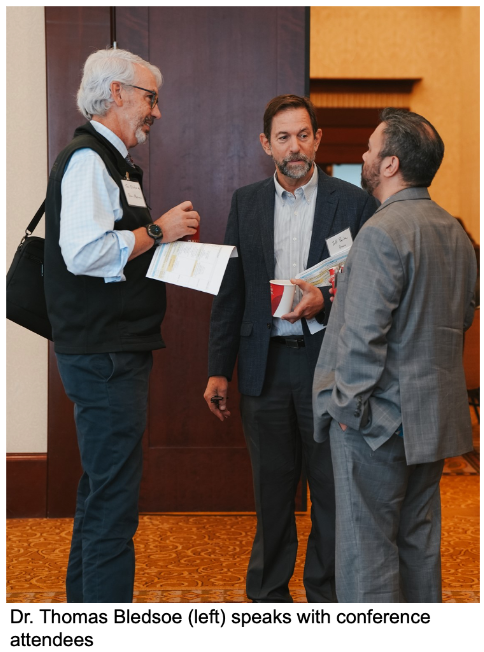 2. Primary care workforce shortages have been top of mind for many of us. What takeaways from the Conference are important to share?
A well-functioning primary care system is good for patients and such a system requires a team both in the office and in the community. Different members of the team within and outside of the office need to learn to work together to come to agreement about goals and then to clarify roles and responsibilities. It is always primarily about the patient, but a well-functioning primary care system will only be good for recruiting primary care practitioners to Rhode Island. If you happen to get sick, in Rhode Island you will be well cared for. If you are looking to enter practice, this conference helped to demonstrate our goals of making Rhode Island a great place to practice primary care.
3. What emerging themes, topics or lessons learned did you find valuable for our practices, and why?
After a lean three and a half years of stress of COVID and anxiety about getting together, it was wonderful to see so many colleagues and reconnect. It was fun and interesting and energizing to hear about the work that continues. A small group got together to talk about reorganizing and refinancing primary care almost 20 years ago has developed into a collaborative that continues to grow and thrive, to learn and develop. We hear a lot about joy in work. Feeling like you can make a difference and then actually making a difference in the health care community have always been central to CTC-RI's mission. I saw colleagues at the conference who arrived feeling empowered and ready to share their expertise and who left feeling both educated and inspired.
View more photos from the conference here.  View the agenda and presentations here.