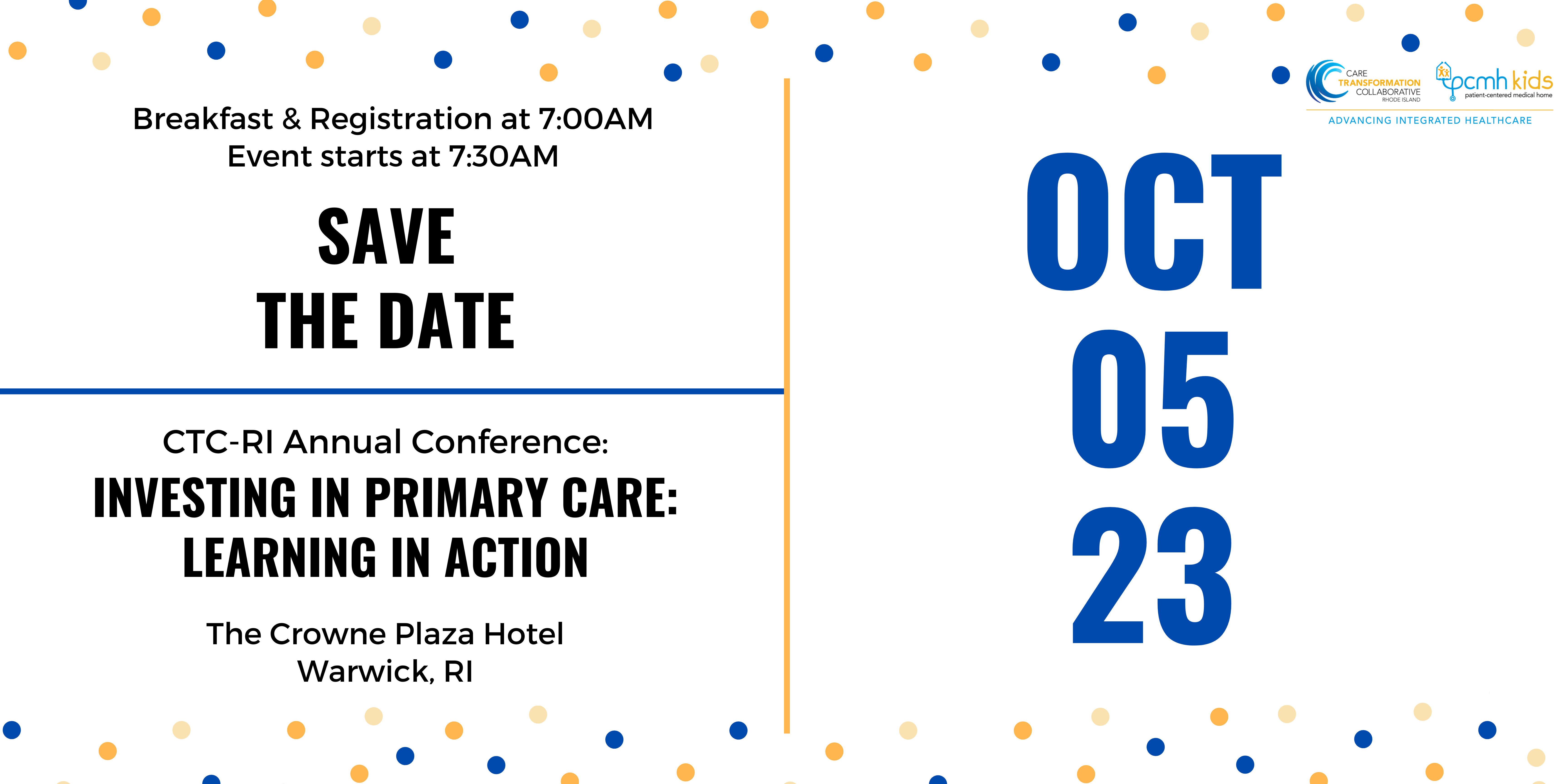 CTC-RI's Annual Conference will be on Oct 5 this year! We are excited to announce our 1st keynote speaker will be Susan J. Kressly, MD, board-certified Pediatrician and Clinical Informaticist. Dr. Kressly has over 30 years of clinical experience in pediatric practice, almost 2 decades of business experience as the founding partner of innovative Kressly Pediatrics, and over 15 years in Pediatric Health IT championing the pediatric voice at the Health IT table. Dr. Kressly has served multiple volunteer leadership roles at the American Academy of Pediatrics. She is currently Chair of the Payer Advocacy Advisory Committee, and is involved in the Council on Clinical IT, the Section on Telehealth Care, the Section on Administration & Practice Management, the Council on Clinical Quality Improvement, the Child Health Informatics Project Advisory Committee and others. She is the former President of the PA Chapter of the American Academy of Pediatrics.
Dr. Kressly received her medical degree from Temple University School of Medicine and served her residency at St. Christopher's Hospital for Children. Dr. Kressly began practicing in the Doylestown area in 1990 and has been an involved member of the medical community since then. Her independent pediatric practice has been a recognized medical home since 2011.
In addition, she adds her pediatric expertise and advocacy voice to national health IT conversations including HIMSS, ONC workgroups, EHRA and others. Dr. Kressly's "North Star" is ensuring that every child has the best chance at a bright future, and supporting the pediatric clinicians who are essential to success.