Each year, CTC-RI presents project highlights and accomplishments to the Board of Directors   This year the FY23 Accomplishments Report was aligned with our 5-year strategic plan and logic model. The narrative version of this logic model can be read here.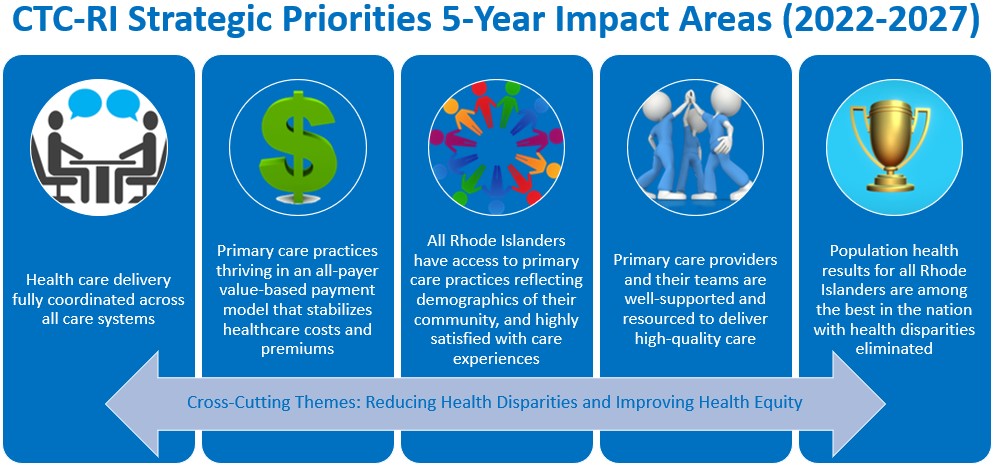 This year, we reported on our major project milestones and 1-year outputs as they map to the 5-year impact.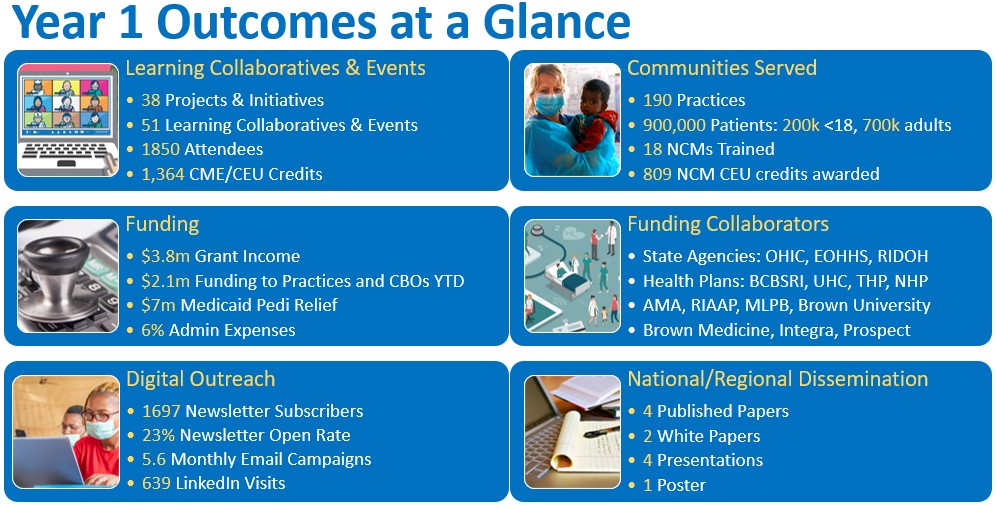 Next steps and projects in process include a task force on primary care workforce, a prior authorization subcommittee, a demographic data project, the statewide pediatric relief initiative effort, and more with integrated behavioral health.

See the full FY23 Accomplishments Report using this link.