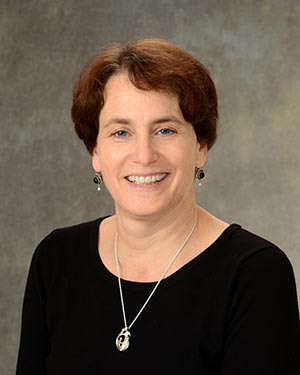 Meet Dr. Judith Blazar Westrick, MD, of Anchor Pediatrics in Lincoln. Her pediatric practice recently completed the first Cohort of the PCMH Kids Integrated Behavioral Health (IBH) program. Dr. Judith Blazar Westrick shares her insight and experience on introducing an integrated behavioral health program into her practice.
Why did your practice join the first Cohort of the PCMH Kids Integrated Behavioral Health (IBH) program?
Our practice joined the first PCMH Kids IBH program for 2 main reasons. The first is that we saw the need for IBH services to support our patients' mental health issues. The second is that we knew none of us had the experience to start an IBH practice and we wanted/needed assistance. CTC-RI has been very helpful supporting us through getting our IBH practice going. Their ongoing support has been indispensable. 

Why is IBH an important part of your pediatric practice today, particularly during a global pandemic?
Our patients have had mental health needs which have always been difficult to assist, especially given how overwhelmed the pediatric mental health system in RI and elsewhere seems to be. Having an IBH clinician working with our office has been extremely helpful for continuity. Not only can we provide services, but we are able to prioritize the schedule - saving room for emergent issues and making room for warm handoffs. Being able to introduce the patient/family to the IBH clinician in an easy and rapid fashion has helped overcome many of the barriers to starting mental health care for our patients/families. Having been stuck at home, away from the supports of school and their friends, and dealing with the fallout of the pandemic, our patients have suffered emotionally. IBH support has been invaluable during this time. 

What advice would you give to other practices interested in or considering implementing IBH?
I would encourage other pediatric practices to incorporate IBH if they are able. Both our clinicians and our patients have been very pleased with how well our program has gone. I would strongly advise getting help from someone who understands the intricacies of setting up an IBH practice for support (i.e. the facilitators at CTC-RI).