Rhode Island is currently experiencing a historical shortage of primary care providers, leading to challenging workloads for current teams and obstacles to finding care for patients. To help better understand this urgent issue and identify ways to address this challenge, CTC-RI formed a Task Force for Primary Care Workforce Development to meet regularly and help guide the primary care industry and state forward.
The Task Force convenes leadership from Rhode Island training programs for physicians, nurse practitioners, and physician assistants, and collaborates with primary care experts and with state programs focused on healthcare workforce. Together, the diverse Task Force is developing a strategic plan for recruiting, training, retaining, and sustaining a primary care workforce that will meet the state's population health needs.
CTC-RI Executive Director, Debra Hurwitz, MBA, BSN, RN, highlights the important work of this Task Force, co-chaired by CTC-RI board members Denise Coppa, PhD, APRN-CNP, FAANP, FAAN, Family Nurse Practitioner Track Coordinator and Project Director, Academic-Clinical Partnership at the RI Nursing Education Center, and Jeffrey Borkan, MD, PhD, Assistant Dean of Primary Care-Population Medicine.
What challenges does Rhode Island's primary care industry currently face? Data show our state is expected to have a deficit of almost 100 Primary Care Providers (PCPs) by 2030. As we emerge from the pandemic, the situation has grown much worse. A number of primary care practices did not survive the pandemic shutdown; primary care providers are retiring early and many more are approaching retirement age; a number of PCPs are leaving to join for-profit entities with significant venture capital funding. In addition, the "great resignation" has made it increasingly difficult for primary care practices to hire nurses, medical assistants, behavioral health clinicians and other key staff, leading to even higher burnout among PCPs. Finally, since 2019 our population has increased by 35,576 residents in need of primary care further exacerbating the situation. Recent articles in the Boston Globe and Providence Journal have reported on the enormous difficulty for people to get an appointment with a primary care doctor. In short, all of these factors and more have created a primary care crisis in Rhode Island gaining national and regional attention. 
To address this crisis, Rhode Island must train more PCPs, including physicians, nurse practitioners and physician assistants. Producing the primary care workforce needed requires an adequate number of quality sites for training PCPs, which Rhode Island lacks. Our existing clinical training sites are not adequately funded or incentivized to take more students. We need to invest in our existing sites and expand the number of high-quality, high-functioning, clinical practice sites to increase training capacity. We must build on our current training infrastructure and develop a training curriculum that focuses on best practices in Comprehensive Primary Care, which includes both adult and pediatric care. New models of care delivery such as the Patient-Centered Medical Home (PCMH) include interdisciplinary care management; team-based care; integrated behavioral health; and coordination with community-based organizations to address health-related social needs. These skills are often not adequately taught nor modeled, even though they need to be an integral part of the current training for PCPs.
How is the Task Force uniquely positioned to evaluate and help address these challenges? Given the post-pandemic crisis in primary care described above, the CTC-RI Board directed management to convene a Task Force of all the Program Directors of primary care training programs in the state, including physicians, nurse practitioners, and physician assistants. The Primary Care Provider (PCP) Task Force on Workforce Development convened in February 2023. It was the first time ever that the program directors of colleges and universities such as Brown University, University of Rhode Island, Salve Regina University, and Johnson and Wales University met to discuss the current state of primary care here, along with their program capacity, challenges, and potential solutions. This represents a unique academic clinical partnership.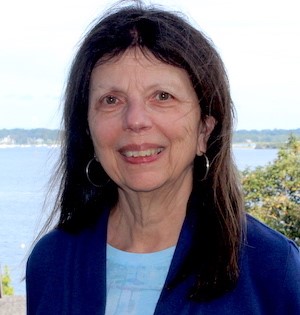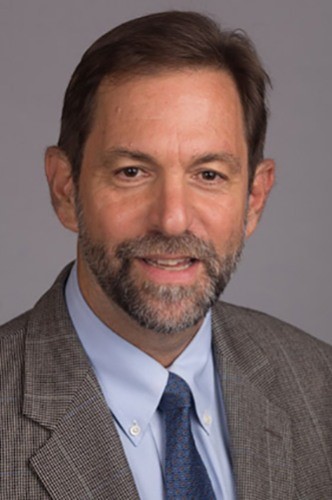 In addition to co-chairs Denise Coppa, PhD, APRN-CNP, FAANP, FAAN and Jeffrey Borkan, MD, PhD providing leadership for the Task Force, nationally-recognized leader in pediatric care, Patricia Flanagan, MD, FAAP, former Vice Chair Clinical Operations at Hasbro Children's Hospital's Department of Pediatrics, Professor and Vice Chair of Pediatrics at the Alpert Medical School of Brown University, and CTC-RI Clinical Director, provides guidance. Dr. Flanagan's leadership in patient-centered care for children and families — particularly the underserved — is important in this work.
What emerging opportunities, ideas, or issues is the Task Force considering? What lies ahead? The Task Force members have agreed to continue meeting to develop a statewide strategic plan to increase the number of primary care providers by increasing recruiting, training, retaining and sustaining the primary work force needed to meet the needs of all Rhode Islander's. In addition, our Task Force submitted a funding request to Senator Whitehouse's Congressional Direct Spending Committee for FY2024. This proposal addresses the primary care provider workforce shortage that has worsened post-pandemic. CTC-RI has established academic clinical partnerships, convening the directors from primary care training programs for physicians, nurse practitioners and physician assistants to develop and implement a demonstration program to increase primary care capacity and address population health needs of our state. Congressional funds will support the response our state needs to help implement and evaluate a program that will invest in attracting and supporting high-performing, comprehensive, primary care practices to increase the number of training sites and enhance training to reflect essential components of new models of primary care delivery.